COTTON ON YOUR SKIN is the exclusive collection made by cotton and viscose blend,
highlighted by the symbol of NATURAL FIBER; that's an Italian excellence made by the best dyeing process
which respect the world standard Oeko-Tex.
Security for your skin - Natural Cotton without chemical products
Softness, Flexibility, Ultra-resistance to wash in washing machine
High quality, Good price

The Collection includes classic bodysuits, shorts and other basic items for dance.  
Using the technology of modern knitting machines,
we have succeeded in designing and creating something really new in the world of dancewear.
Our unique products have put an end to long and unaesthetic seams of any other product on the market today. 

An insert to each side of a piece of ribbed knitwear elastic free allowed us
to accent the curve of the hips and to guarding the ease of movement.
DANCE - San Giorgio use softer and lighter acrylic thread compared to more traditional yarns. 

DANCE - San Giorgio guarantee the best quality of products.
Each production phase is rigorously 'made in Italy'.
- A single piece of fabric without seams
- Reinforced fabric guarantees an optimal fit in the hips area
- Elegance and fluency of movement  thanks to the ribbed fabric.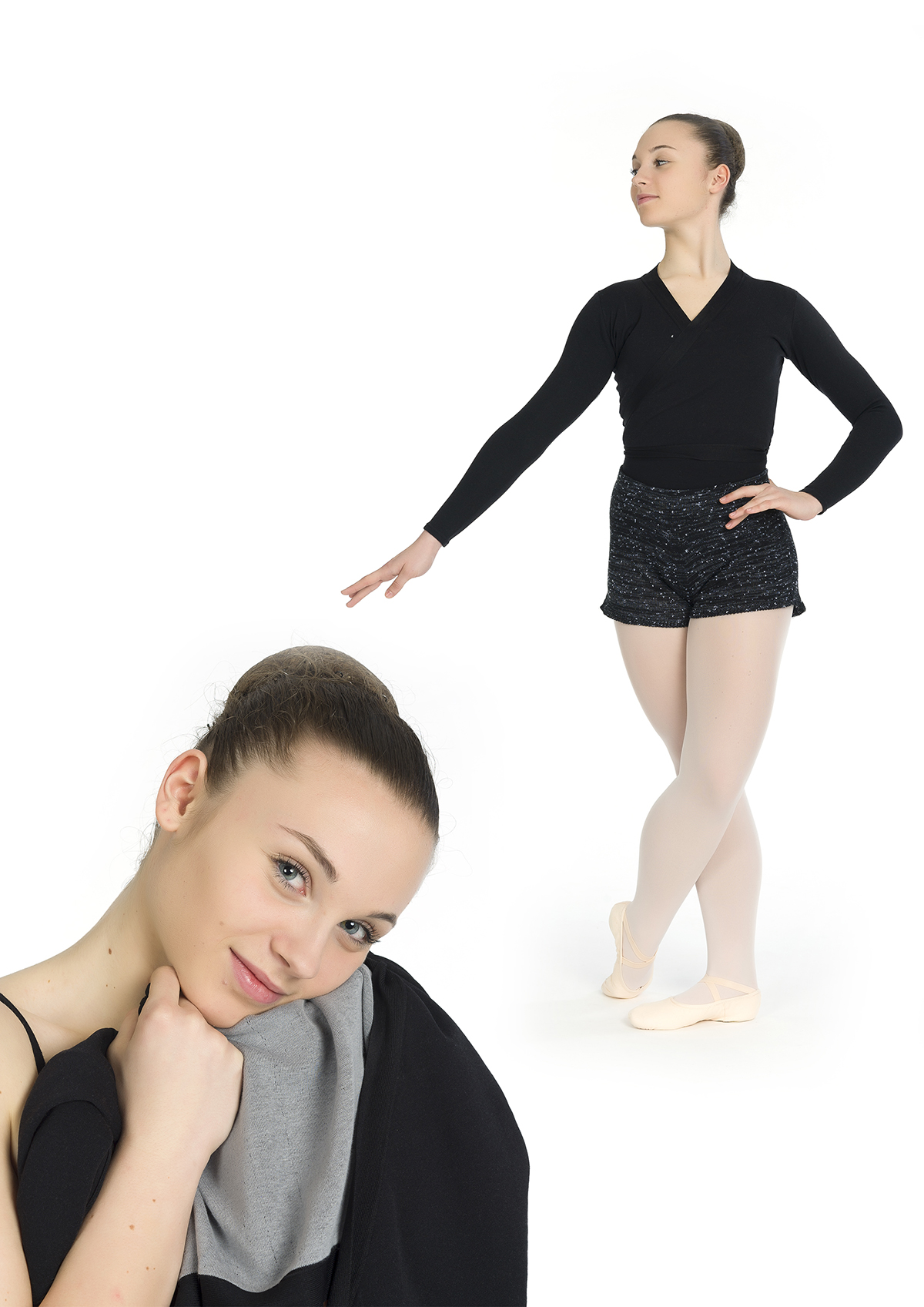 DISCOVER OUR COLLECTION: COTTON ON YOUR SKIN